Top Tokens by Daily Trade Volume: Feb, 19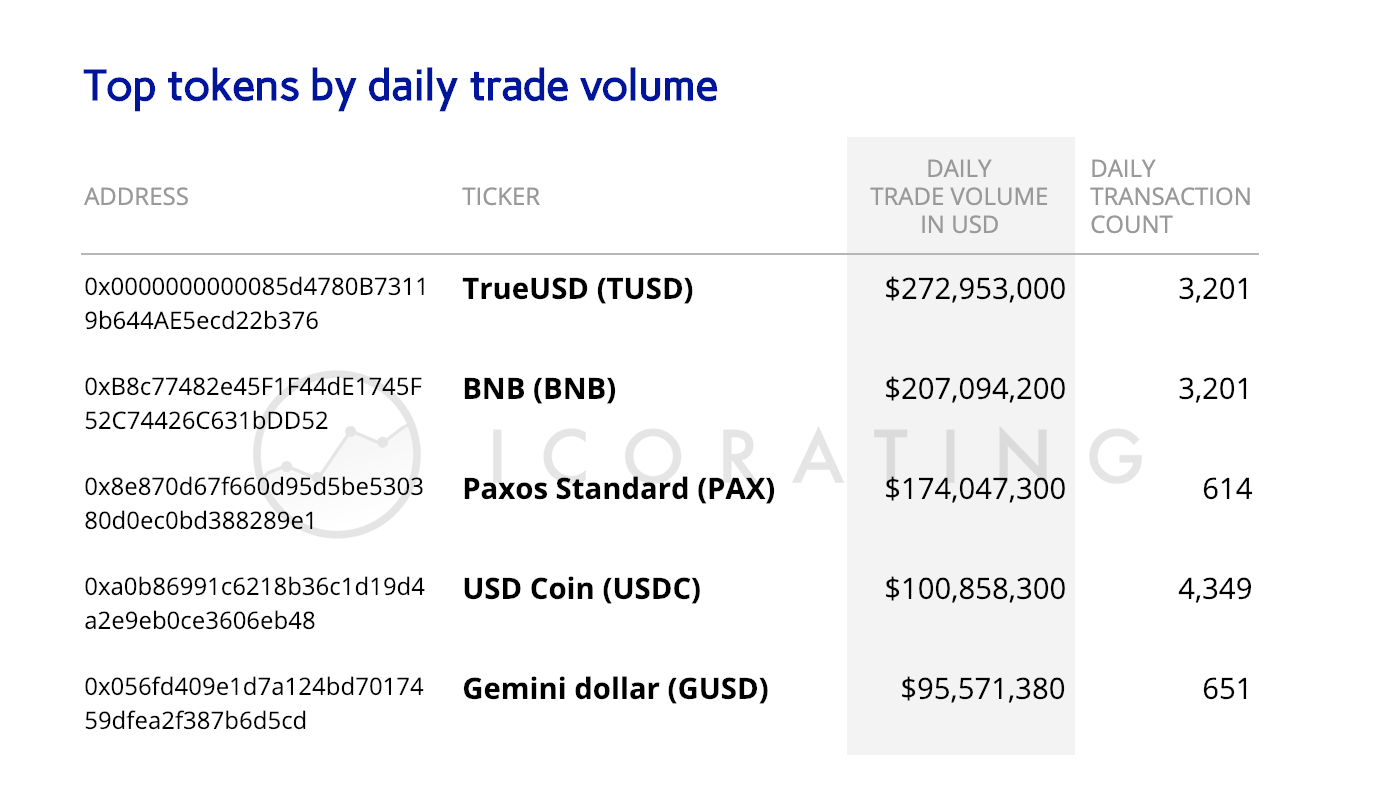 Top tokens by daily trade volume in USD in the Ethereum blockchain for Feb, 19 were TUSD, BNB, PAX, USDC, and GUSD.
Let's try to interpret these two tables (we presented 'Top tokens by transactions count' yesterday.)
Firstly, it's notable that large amounts of money now are circulating primarily via stablecoins. If we take a closer look, the fact that the DAI stablecoin hit the highest position may give and indirect evidence that lending markets are on something; the BAT's good situation may be the marker that its underlying product, the Brave browser, is really alive.
Secondly, we believe that this kind of data is especially interesting when compared on a long basis indicates so it will indicate long-term trends; also, a token's utility is no longer instantly affected by the news, etc. For instance, the big news about the Binance DEX testnet launch didn't lead to a surge in BNB token transactions; the growth is modest, it has started before, and we cannot state it is associated only with the DEX announcement. The data for February, 19 and yesterday, February, 20 (the day of the announcement) doesn't differ much: 3,201 versus 3,708 transactions with $207,094,200 and $246,124,651 as the daily volume, respectively.
Disclaimer: nothing should be treated as financial advice of any kind; we strongly recommend our audience to use the dry statistics and make their suggestions.
Thank you!
Subscribe to our newsletter