Top Tokens by Daily Trade Volume: 8th Week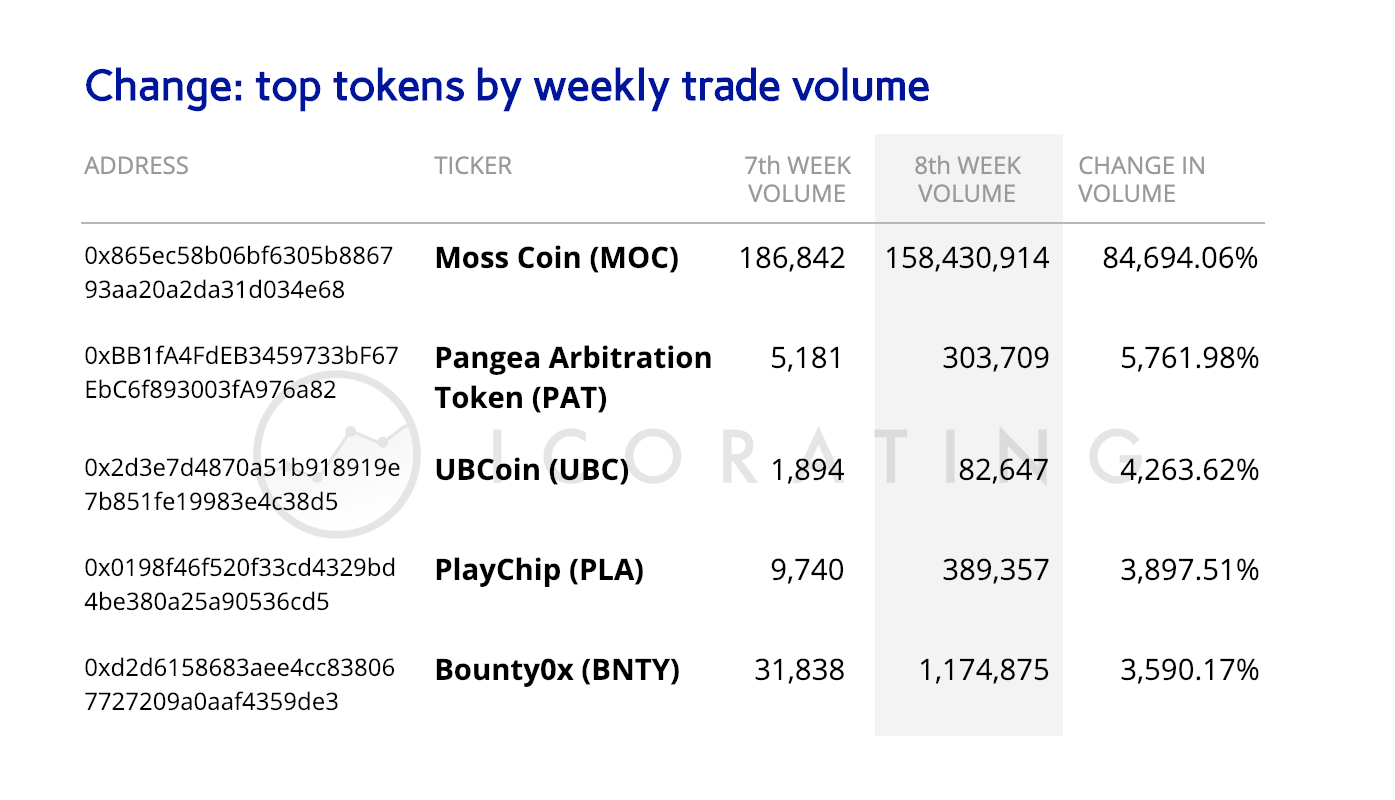 Top tokens by daily trade volume in USD in the Ethereum blockchain for 8th week (18–24 Feb) were TUSD, BNB, PAX, AE, and GUSD; with AE as a newcomer. Tokens that demonstrated the greatest increase in the number of transactions were MOC, PAT, UBC, PLA, and BNTY.
Let's analyze the data together with yesterday's 'Top tokens by transactions count.'
Compared with the previous week, things haven't changed that much: we still can see significant interest in stablecoins; the fact that top-5 is almost the same (except the new AE which hit the 4th position) may be indicative of a long-term trend.
In case of Aeternity and Enjine as top-5 newcomers — and every newcomer in the list — we suggest to check recent news in the first place. The news may help to tell occasional surges from substantive trends (check Finrazor: Aeternity AE and Enjine ENJ). In part, Aeternity had a hardfork on the 8th week; and there were rumors that Samsung is going to support the Enjine token in its new-coming S10 smartphone. Certainly, news per se cannot be the lone tool for analysis but, at least, serve as a starting point.
Disclaimer: nothing should be treated as financial advice of any kind; we strongly recommend our audience to use the dry statistics and make their suggestions.
Thank you!
Subscribe to our newsletter